Harpy Report Updates
April 23st, 2019
By Master Harpy H Goodman
Gangrel Gathering

For those that missed it, the April gathering was at one of the city's well known guilty pleasures, Ulfhiem. While still under construction following the fire a few months back the renovations continue at this popular kindred social club. Still a bit away from being fully restored Clan Gangrel made sure that at least the mead hall was ready to receive company.
It sure seems that April was the month of the Gangrel. A new territory of their own, three former Anarch elders joining the fold of the Ivory Tower, the honor of hosting a city gathering, and I even heard rumor the Prince is considering allowing a Primogen seat. For the former pillar clan with a very public "on-again-off-again" relationship with the Camarilla over the last few decades it definitely appears the relationship in Orlando is in full bloom.
There were many concerns leading up to this gathering. Sheriff Goetzshlakk was announced missing and presumed dead, the enemy known as Ebonhand was believed to be plotting, the eastern kindred are still at large, and there was fear some of the anarchs of the former Barony would show up to lay claim to the Clermont territory.
To address these concerns Prince The Plague announced his own Enforcer Clifford B. Hardwell of Clan Tremere would be filling in as sheriff until a full time appointee could be announced. Clifford took charge of the situation and coordinated security for the evening with our host Fenrir Lukka of Clan Gangrel. For the most part the evening was a success. None of the Anarchs who showed up were willing to cause a scene, an intelligence tip early in the night lead to the final death of the enemy known as Ebonhand, everyone got to see the apparent breakdown of Clan Toreador, and the Gangrel gave us a glimpse of what they might be bringing to the political arena.
As far as city business was concerned the Primogen Council spent most of their night coordinating efforts with the acting Sheriff to bring down Ebonhand. As a result a full Primogen meeting did not take place as planned. The Prince had hoped that the Primogen Council would deliberate and put forward two candidates for the position of Keeper of Elysium. While time was too pressing to narrow the list down to the two best candidates the Council did offer their nominations to the Prince. Understanding the position of the council the Prince took the list of 6 names put forward into consideration. The expanded list caused some delays in the process causing the decision which was not made final that night. The ultimate conclusion however, was the appointment of Andrew Lacer of Clan Nosferatu as our new Keeper of Elysium.
The only set back to a successful gathering happened at the very end of the night. It appears that a team of mortal hunters slipped past the Gangrel security and made an attempt of the lives of some of Clan Assamite. Why this small group of hunters decided this was an opportune time to assault such a well populated gathering is beyond me, but the choice went about as poorly for this group as one might expect.
Ebonhand Brought Down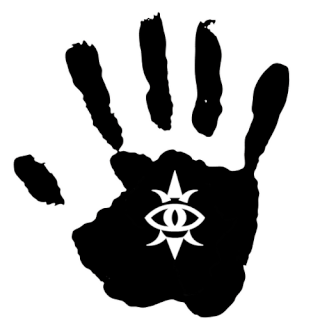 On the night of April 13th the Sabbat criminal known as Ebonhand was finally brought down by a coordinated effort lead by acting Sheriff Clifford B Hardwell. Ebonhand made it clear he was no small challenge. The nest he managed to build up in the domain at a local hotel, a farm full of twisted ghouled creatures, the massacre at Pointe Orlando, and there still is a strong possibility it was he who is responsible for Sheriff Goetzshlakk's most likely death. Still in the end he met his fate. I was not there during the assault that brought him down so I can only go off what was told to me. While I always try to provide as much information as possible I picked up early on that this exact story is probably one better left unsaid. There are few who wish to recount that nights events as it took a heavy toll on the humanity of those present. While I will avoid the blow by blow I can say that Ebonhand surrounded himself with a shield of innocence that cost much to break through. Still he needed to be stopped otherwise this acts would only continue and those few brave enough to act did what had to be done despite the cost.
What's up with Clan Toreador?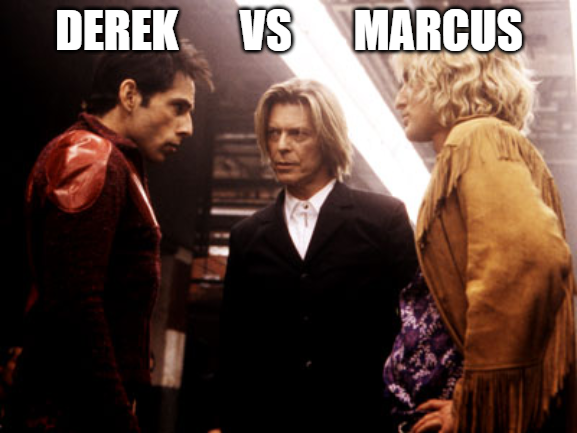 It was an interesting night for Clan Toreador who provided much of the evening's entertainment, just not in the way they are typically known for. It all started when the Toreador Primogen Marcus Lees announced the appointment of new Whip Lenora of Clan Toreador. The acting Whip and Established Elder Admiral Prima Dezz did not take the fact that his Primogen makes such decisions without even offering him the respect of talking to him about it. Marcus then learned the hard way why it is a bad decision to insult and ignore one's elders.
To those of us that have been paying attention a new security force of mainly Toreador known as Balls Models has taken up residence in the city. It is no secret that the Admiral of the Toreador Navy has heavy influence on this group which now outnumbers the rest of the clan. In one swift motion Elder Prima Dezz called on the majority of his blood to remove Marcus Lees as Primogen and replaced him with newcomer Derek Zoolander-Dezz. The Admiral was renamed Toreador Clan Whip and the news of Marcus's disposing was carried to the now former Primogen.
Needless to say Marcus was not happy with outcome. After publicly questioning the rest of his clans right to choose a leader, then questioning the Prince's right to acknowledge a Kindred put forward by someone other than a Primogen. Marcus made a big mistake and publicly insulted a Camarilla Elder. He was promptly warned for his trouble. For a while there it seemed as though he would challenge Derek's claim to the Primogen seat. There was even talk of a possible Toreador talent show to resolve the dispute. In the end though he relented.
Then in walks Derek! The newly elected Prime-Vegan of Clan Toreador came in at just the right moment. Derek by all outward appearances has several strengths, but an eloquent speaker he is not. Many of the other Toreador were appalled by the gibberish coming from their new Primogens mouth. Elder Lillian Tyler of Clan Toreador was among those watching the scene play out like a train wreck. In the end she publicly announced her support of Marcus as Primogen and granted him her favored.
The night got even more wierd when the now warned Marcus who has never participated in any physical act if defense of the domain was proclaimed deputy and awarded renewing Defender status from acting Sheriff Clifford B Hardwell. An interesting play for sure. I wonder what Clifford has in mind for the now demoted socialite.
So what is going on within the Clan of the Rose? Right now it seems too early to tell. The situation managed to deescalate just as fast as it escalated. To those present it appears that the clan is presently split in two. In one camp we have Elder Lillian Tyler and 2 other Toreador supporting Marcus who are clearly unhappy with their new Primogen. In the other camp we have Elder Prima Dezz and 3 Toreador Balls models supporting Derek. Will definitely have to keep an eye on this situation so see how it all plays out.
Symbel ORDEAL Reminder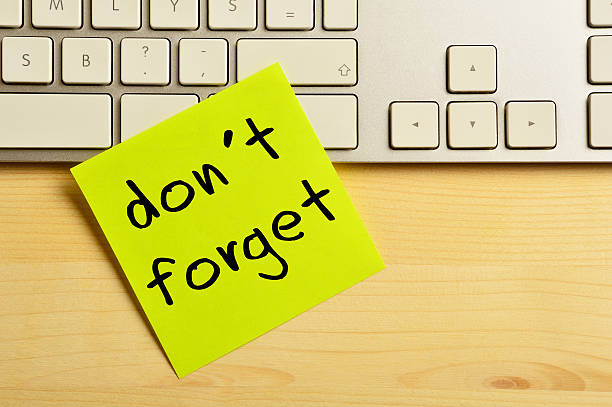 Just a reminder that Elder Mary of Gen Beli of the Bahamas Domain has announced the following Symbel;
"Mary of Gen Beli childe of Trimeggia broodsister of Netchurch risks her loyal status. This ordeal is open to all Neonates and Ancillae of Pillar Camarilla Clans in good standing are any clever enough to answer with convincing evidence for us whether the Sabbat Packs who assaulted the city were motivated only by Revenge against Scourge Elaine, or whether some other Sabbat Scheme was at hand. Creative, and researched answers will receive the most favor from Mary the Sect Historian and Malkavian Elder of the Bahamas."
"To the champion goes the VICTORIOUS status"
Time is running out to get your entries into the Harpy office to be judged. Please contact Master Harpy Goodman with a typed up entry no later than May 4th should you wish to compete and earn Victorious. Winner will be announced at next gathering so that they may enjoy the accolades of their fellow Camarilla members.
Office and Status Updates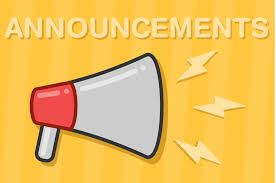 By proclamation of Prince The Plague, Clifford B Hardwell of Clan Tremere is acting Sheriff for the domain if Orlando until such time a another replacement is found or the position made permanent.
Sheriff Clifford B Hardwell has proclaimed that Marcus Lees will be his acting Deputy with renewing Defender status until further notice.
By proclamation of Prince The Plague, Andrew Lacer of Clan Nosferatu is the new Keeper of Elysium. Andrew's first task is to do an overhaul of the posted Elysium rules of conduct and punishments. The rules are in the final stages of approval from the Prince and we expect them to be posted in Elysium shortly. Andrew's new duties as Keeper will prevent him from continuing as Talon.
Keeper Andrew Lacer at this time is retaining the services of Primogen Rahim Al Fais of Clan Assamite and Primogen Rhamiel of Clan Brujah as assist Keepers.
Derek Zoolander-Dezz is now Primogen of Clan Toreador announcing Elder Prima Dezz as his Whip.
Lisette Charbonneau has been proclaimed Whip of Clan Assamite.
For his continued assistance to the domains Elysium and guidance to our new Keeper. Primogen Rahim Al Fais of Clan Assamite is seen as Honorable by Harpy Goodman.
For his continued assistance to the domains Elysium and guidance to our new Keeper. Primogen Rhamiel of Clan Brujah is seen as Honorable by Harpy Goodman.
For his unwavering leadership and council to the domain Seneschal Chance Whitman of Clan Brujah is seen as Honorable by Harpy Goodman.
For taking on the responsibilities and the outstanding boon debt of the presumed dead Tremere Elder Goetzshlakk. Clifford B Hardell of Clan Tremere is seen as Courteous by Harpy Goodman.
For his quick thinking and protection of the Masquerade. Lukas Gadow of Clan Toreador is seen a Loyal by Harpy Goodman.
For his Public insult of Established Elder Prima Dezz Marcas Lees of Clan toreador is Warned until june 13th.
Marcus Lees of Clan Toreador is seen as Favored by Elder Lillian Tyler.
Marcus Lees of Clan Toreador is seen as Courteous by Prince the Plague.
Fenrir Lukka Of Clan Gangrel is seen as Courteous for his hosting of the April gathering by Prince the Plague.
William Fue of Clan Toreador is seen as Courteous by Prince The Plague for his continued advice to Clan Toreador
Thaddeus Goode-Mezzenotte of Clan Centrue is seen as Courteous by Prince The Plague for his continued advice to Clan Ventrue.
Andrew Lacer is seen a Loyal by Prince The Plague for his efforts in the role of Keeper of Elysium.
Georgia Sugarbush of Clan Ventrue is seen as Favored by Elder Fenrir Lukka of Clan Gangrel for her selfless act of bodily placing herself between the mortal aggressors and the Elder Fenrir at the conclusion of this past gathering.
Elder Cierzo Mistral of Clan Nosferatu is seen as loyal by Primogen Tsavo of Clan Nosferatu for his assistance during Ebonhand attack.
Primogen Dissonance of Clan Malkavian is seen as Courteous by Harpy Goodman for his assistance in reminding Primogen Marcus Lees of the Princes right to interpret the 5th tradition as it relates to the 2nd tradition.